Leading the charge for greater safety
For over 10 years, Axkid has fought for children's right to be secure as they travel. They have consistently championed the safety benefits and added protection rear-facing child car seats provide to children in vehicles. Their dedication to find new and better ways, and their courage to challenge the status quo, has set them apart from their competition.
Children first
The Holmbergs and Axkid partnership started almost as soon as Axkid was founded in 2009 and ever since, Holmbergs harnesses, buckles, straps, and adjusters have played a crucial role in Axkid's mission to promote maximum safety standards for children as they travel on the road.
Throughout its existence, Axkid has consistently used Holmbergs safety technology. But, we are going to focus on one iconic car seat that characterizes this partnership, one that strikes the perfect balance of progressive design and innovative technologies with style and, of course, those famously high Swedish safety standards.
Explore more of Axkid's dedication to safety and their products at Instagram and Facebook.
Rear-facing safety for older children
Axkid believes strongly in the increased safety of rear-facing child car seats. That's why their products allow real extended rear-facing up to seven years of age both for seat belt attached and Isofix car seats. That's truly unique. While many car seat manufacturers produce rear-facing seats with Isofix for children up to age four, Axkid has launched Axkid ONE 2 – the first Isofix car seat on the market that is i-Size approved for children up to 125 cm/23 kg, or approximately seven years of age. It provides the best legroom for children while also being adjustable. And with Axkid ONE+ 2 you can buy a seat on the day your child is born and use it until they are a couple of years into elementary school.
That's a long-lasting seat.
The Axkid ONE 2 is one of those proverbial game-changing innovations that evolves child car seats and takes them to a whole new level of safety for children.
Along with Axkid innovation and design, parents and caregivers enjoy the increased safety of rear-facing car seats – up to five times safer than forward-facing seats – and the reliability of Holmbergs harnesses.
We are two Swedish companies that both have child safety at the top of our priority list.
 "A rear-facing car seat has been proven to be up to five times safer than facing forward. For us at Axkid, there is no doubt that all children should sit rear-facing for as long as possible" said Daniel Lundgren Safety & Compliance Manager at Axkid. "And every single component plays a major role when it comes to safety, comfort and functionality. By using Holmbergs harnesses we ensure that the highest quality and most trusted safety components go into Axkid car seats."
With a car seat that expands as your child grows, the Axkid ONE 2 represents a one-time purchase for parents and caregivers who want to provide optimal safety on the road for years to come. The Axkid ONE 2 has been recognized by the Allgemeiner Deutscher Automobil-Club (ADAC) as the best extended rear-facing child car seat the organization has ever tested in its prestigious, annual child car seat testing trials together with Stiftung Warentest.
"A rear-facing car seat has been proven to be up to five times safer than facing forward. For us at Axkid, there is no doubt that all children should sit rear-facing for as long as possible"

Daniel Lundgren Safety Compliance Manager at Axkid
Good neighbors
Axkid and Holmbergs are not just close in our partnership to increase child safety on the roads, we are actually neighbors on an international scale. Both headquarters are located on the southwest coast of Sweden, and our production facilities in other parts of the world are also physically close.
That means Holmbergs can directly deliver the harness components Axkid requires with the utmost efficiency. This is just another way our two companies have formed a safety partnership that is keeping children safe in rear-facing seats throughout Scandinavia and beyond.
We are extremely proud to be a safety partner with Axkid as they continue to push the envelope of design and advocate for safer riding conditions for children in road vehicles.
Related pages>
As a leader in vehicle safety for children, Holmbergs loves to share what we've learned over the several decades we've been at the top. Explore some of our solutions below: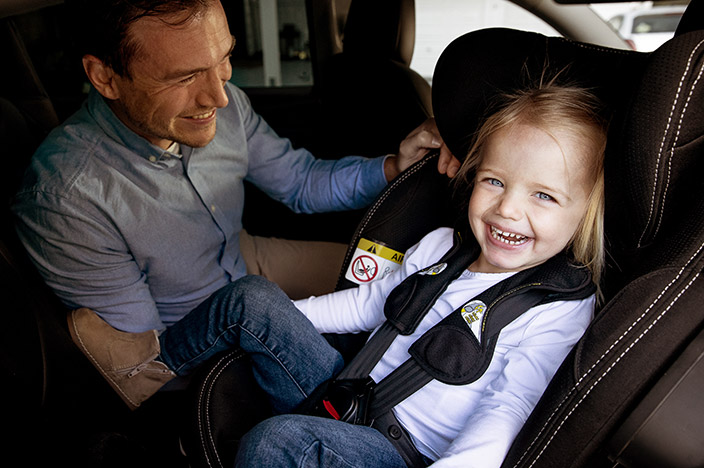 Holmbergs RollFix™
Our slack reducing innovation that prevents straps from becoming loose.
Holmbergs RollFix™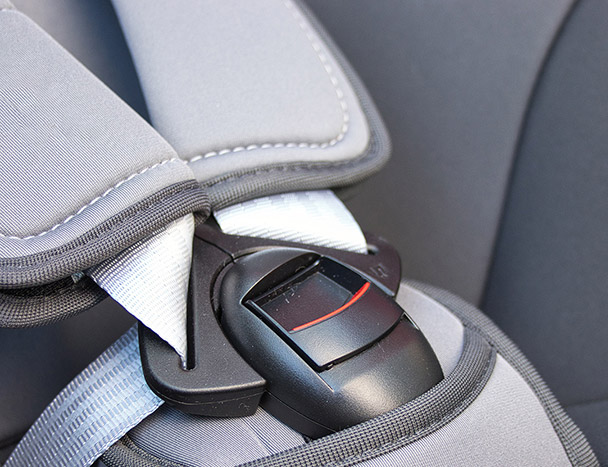 Harness systems
Completely customizable to customer specifications, our harness systems can be found in just about every car seat in the world.
Harness systems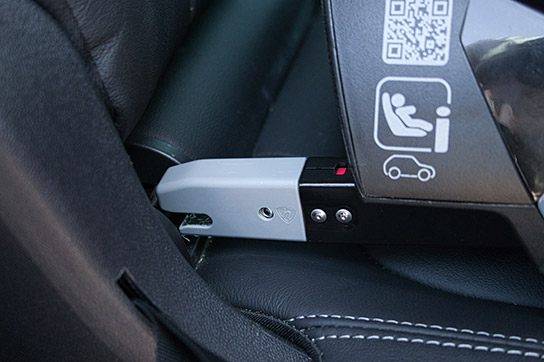 Isofix and LATCH
Multifunctional, off-the-shelf solutions that integrates into the design of your child car seat.
Isofix and LATCH