Holmbergs Safety Solutions
Keeping kids secure with IsoFix & LATCH solutions
When you choose a Holmbergs IsoFix or LATCH system for your child car seats, we provide all the necessary straps, connectors and adjusters to comply with IsoFix and LATCH (Lower Anchors and Tethers for Children) anchoring systems from around the world. Our products are approved according to applicable global standards (UNECE, FMVSS, CCC etc.)
Holmbergs Multifunctional IsoFix Arms are an off-the-shelf solution that integrates into the design of your child car seat so it easily attaches to IsoFix anchorages and adjusts with minimal effort.
Contact us
Holmbergs IsoFix & LATCH
Systematic safety>
Child car seat manufacturers from around the world trust our straps, tethers, connectors, adjusters and IsoFix arms to keep their seats secure in vehicles. Each component is designed and engineered for maximum security.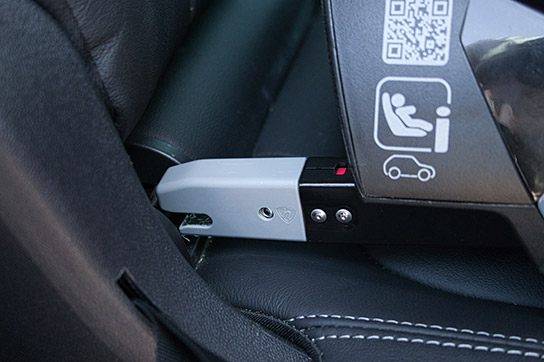 International compliance
No matter where your biggest market is, our LATCH and IsoFix solutions make it easy to anchor your car seat in a vehicle.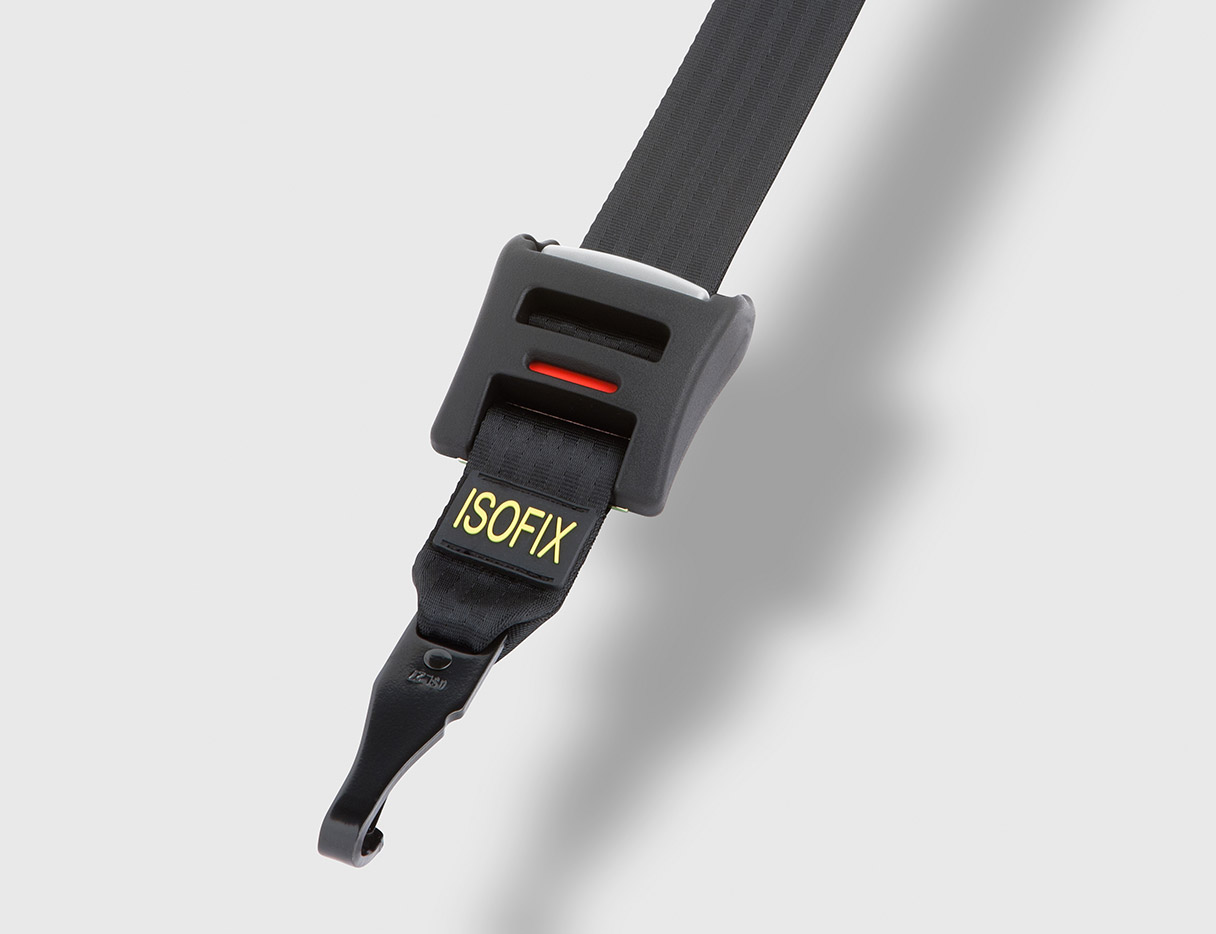 Limitless variety
Choose the color, strap length, LATCH connectors, adjusters, labels and sewing stitches that work best with your car seat.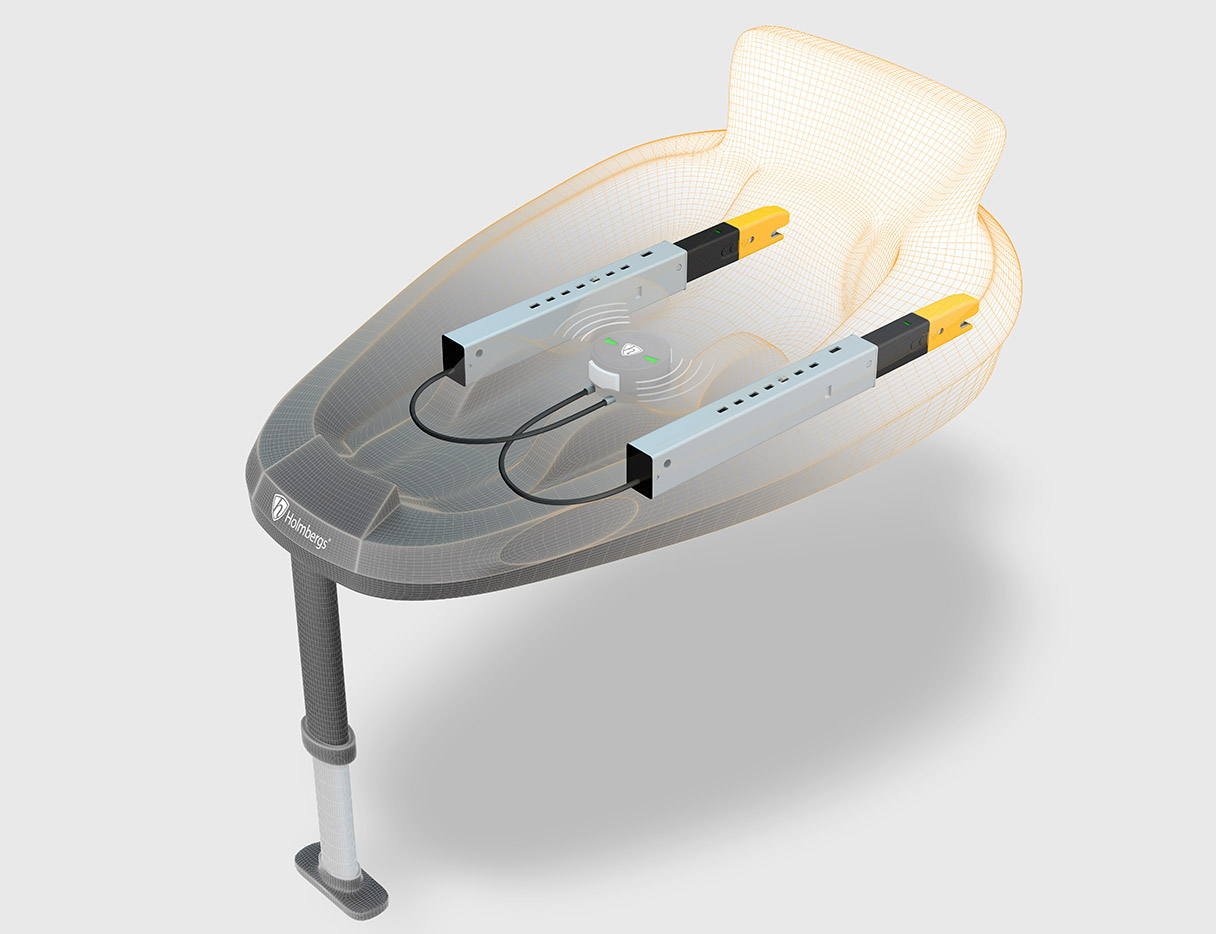 Supreme savings
Our innovative multifunctional IsoFix Arms are a lightweight, out-of-the-box solution that is ready to integrate with your child car seat.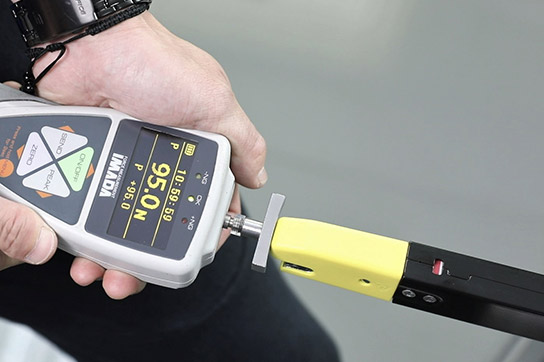 Guaranteed quality
Holmbergs purchases the highest quality webbing. All LATCH parts meet Federal Motor Vehicle Safety Standards in the USA and Canada Motor Vehicle Safety Standards.
International safety expertise
Whether you operate mainly in countries that prefer a flexible tethering system (LATCH) or a rigid connecting system (IsoFix) for child car seats, Holmbergs has solutions for you.
And they're all tailored to your needs.
Superior safety
Holmbergs LATCH & IsoFix solutions
LATCH solutions consist of the finest webbing, connectors, adjusters, tethers, buckles & slack indicators. IsoFix solutions consist of tethers, connectors & our innovative IsoFix arms.
All our tether, LATCH and lower anchorage straps are made from the strongest webbing. Our adjusters make strap alterations easy for parents and guardians, which helps keep children safe.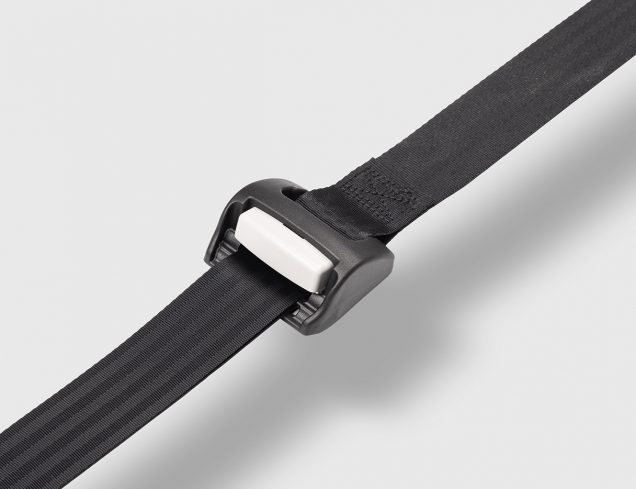 Your child car seats need to stay in one place while traveling. Our LATCH and IsoFix connectors keep car seats still, even on the bumpiest rides.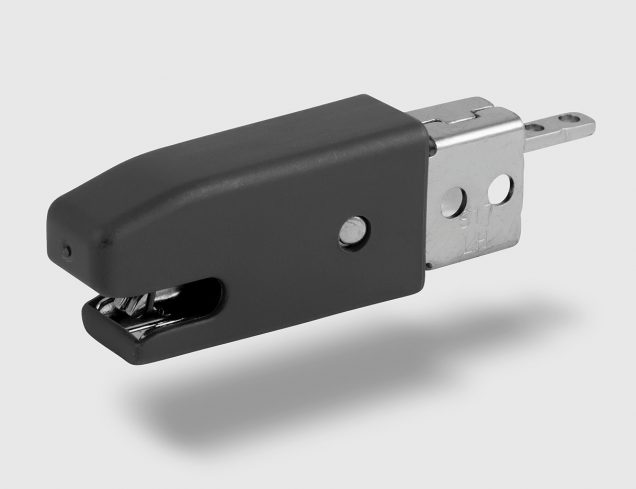 Slack doesn't belong in a child car seat. In fact, excess slack is the biggest problem when putting children into car seats. Help your customers get rid of unwanted slack with Holmbergs retractors.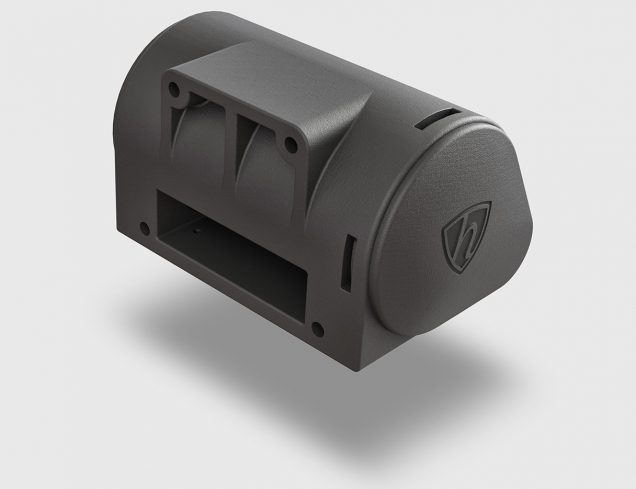 Knowing the tightness or looseness of a strap is crucial for child car safety. Our slack and tension indicators will tell your customers when a car seat is properly mounted in a vehicle.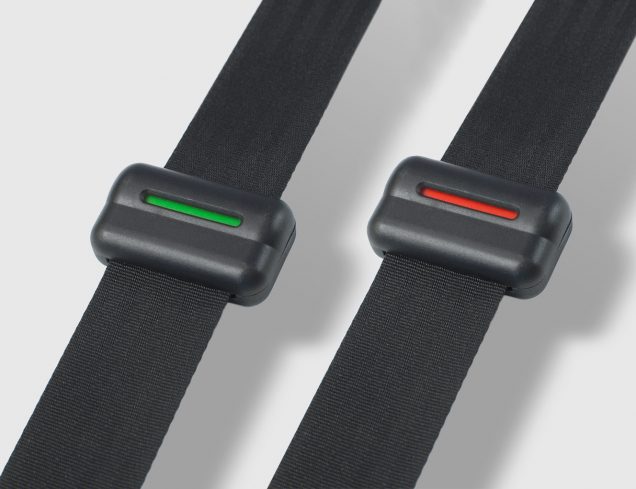 Save thousands of development hours and thousands in industrialization costs by choosing Holmbergs off-the-shelf IsoFix arms. We integrate these adjustable, multifunctional arms directly into the design of your car seat.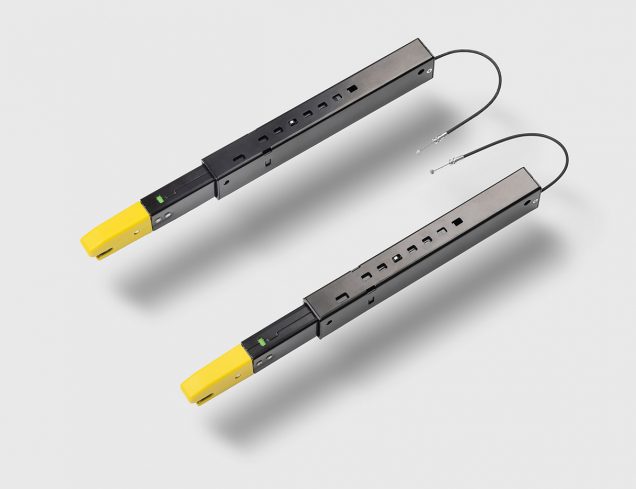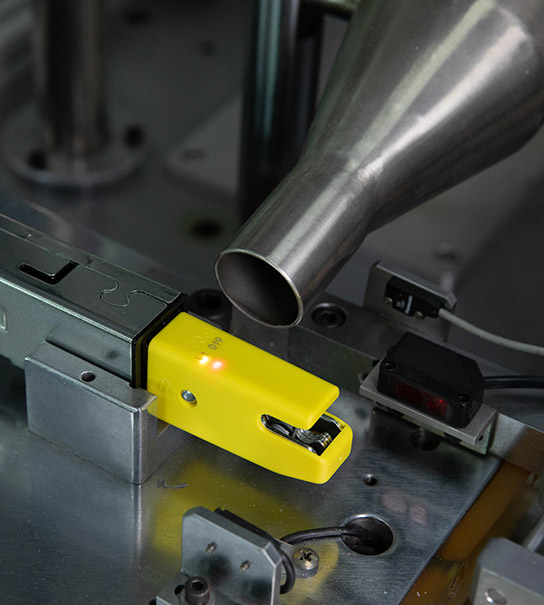 Testing done right
A+ safety
Holmbergs tests every single component of our safety systems and then we test the entire system as a whole. When it comes to safety, you can never test enough.
Testing & quality
More than safety solutions
Holmbergs safety services>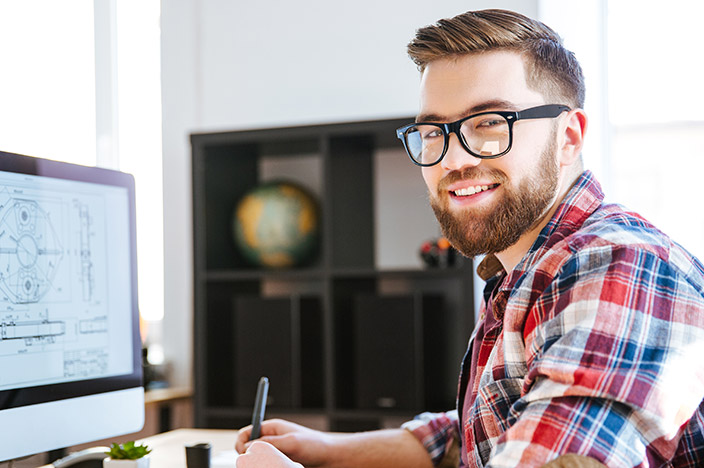 Design help
Holmbergs has developed design guidelines to make it easier and faster for you to incorporate our new innovations into your products, including Holmbergs multifunctional IsoFix arms.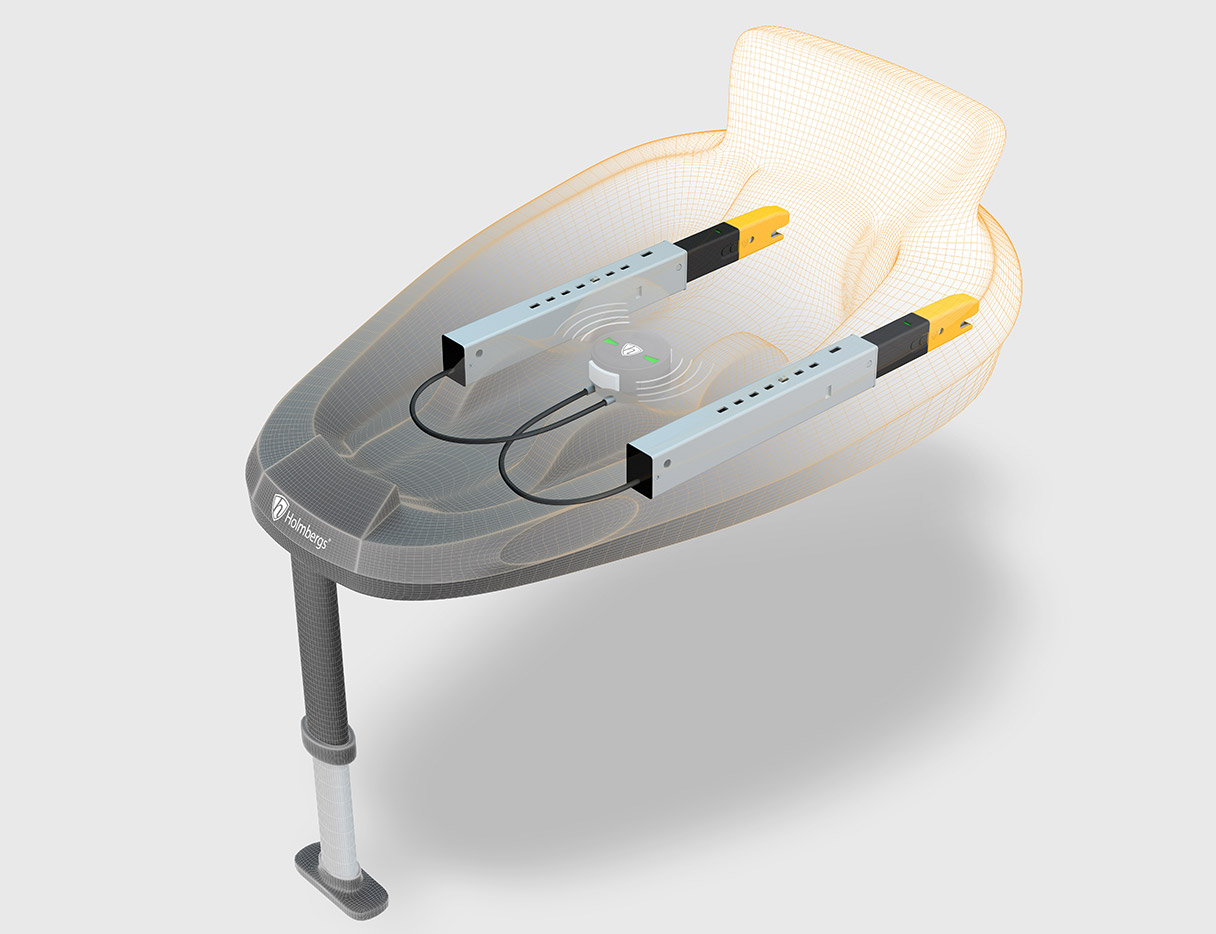 3d models
All Holmbergs safety systems and parts are available as downloadable 3d models to help you with your design efforts.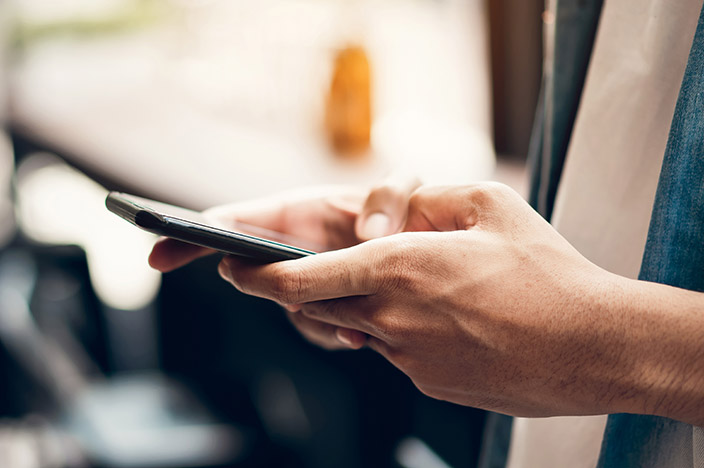 Worldwide network
Our helpful sales teams and engineers are eager to help you with anything you need. They are stationed in Europe, North America and Asia and they serve the entire world. Holmbergs is wherever you are.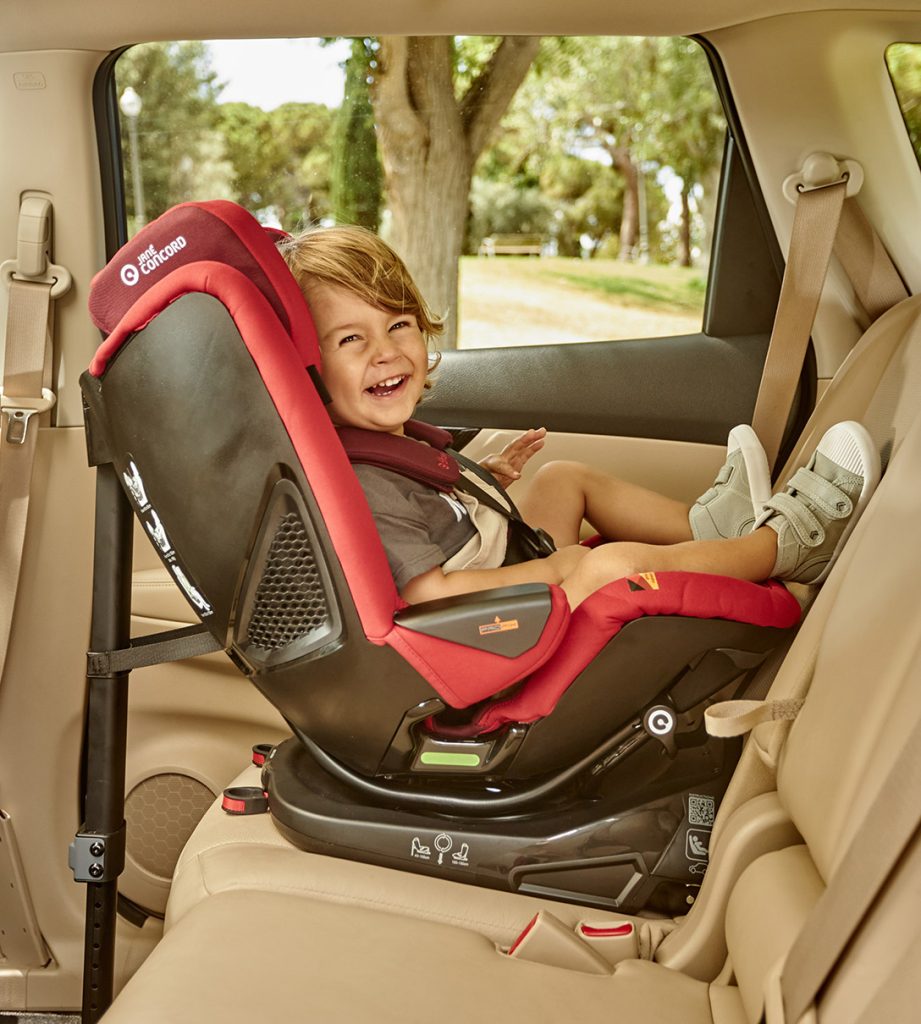 PARTNER STORY
Cutting costs and lowering risk
Jané Concord recently released one of their most innovative seats: Groowy. When the designers at Jané Concord were looking for ways to integrate an IsoFix solution into the Groowy seat, they chose Holmbergs Multifunctional IsoFix Arms, which come prepared as an out-of-the-box solution that car seat manufacturers can integrate into their design with minimal engineering.
Read more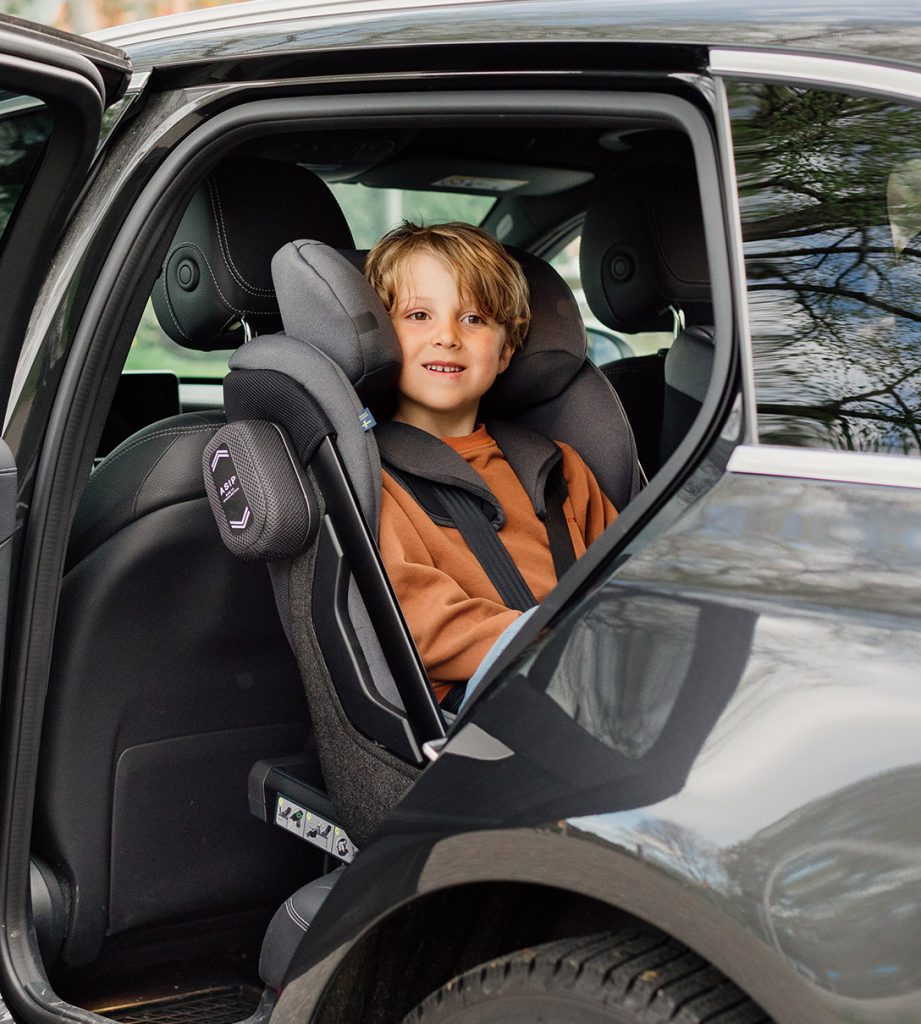 PARTNER STORY
Rear-facing safety for older children
Read more
Call or email us>
We're always happy to talk.
Customization
Let your branding shine>
Holmbergs helps you showcase your brand and your child car seat design with a variety of colors, strap lengths, stitching patterns, connectors, adjusters, retractors and more.
We're adaptable to your needs. Tell us what you want and we'll make it happen.
Frequently asked questions
FAQs
Have more questions? Please contact us.
Holmbergs LATCH systems are meant to connect with Lower Anchor and Tethers for Children (LATCH) systems in vehicles in the United States and the Lower Universal Anchorage System (LUAS) in vehicles in Canada.
Our LATCH systems comply with the Federal Motor Vehicle Safety Standards in the United States and the Canada Motor Vehicle Safety Standards.
Holmbergs Multifunctional IsoFix arms and IsoFix safety systems are meant to connect with IsoFix tethering points in vehicles in Europe and the rest of the world outside of North America.
They comply with applicable safety regulations from the United Nations Economic Commission for Europe and the China Compulsory Certificate.
The Holmbergs Multifunctional IsoFix Arms can expand outward from the back of the seat or retract inward toward the back of the seat. They can be installed or uninstalled with the simple pull of a wire.
The Holmbergs Multifunctional IsoFix Arms are pre-made. When you design your car seat and you want to include a way to anchor it to IsoFix connections, you can simply incorporate the IsoFix Arms into your car seat design as a complete component.

Feb, 2022
Private: What are the rules for using a child car seat?
Over the past 50 years, the number of serious incidents involving children has fallen to nearly zero. A major reason for this positive development is more focus on safety and better technology. But focus and technology are not everything. All…
What are the rules for using a child car seat?
Recommended pages>
Sharing our knowledge is what we do. Have a look at the pages below to learn more about how to stay safe while traveling in vehicles.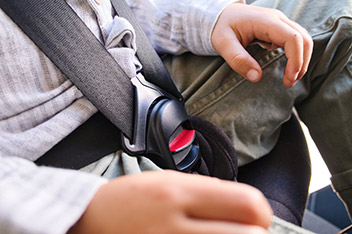 Harness systems
When it comes to securing children in their car seats, our infant and toddler harnesses are second to none.
Harness Systems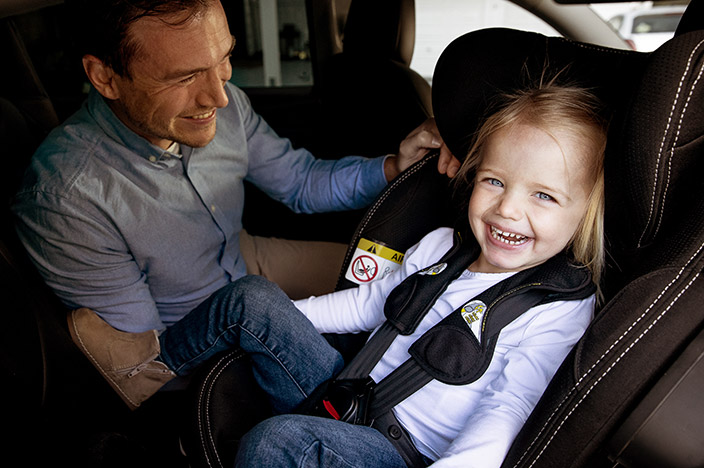 Holmbergs RollFix™
The true benefit of using Holmbergs RollFix™ technology in your child car seats is the increased safety it provides.
Holmbergs RollFix™