A partnership built on safety
Jané prides itself on being part of some of the most important moments of people's lives. Millions of Europeans choose Jané when their first children are born because the company has built a reputation of uncompromising safety and a desire to keep children safe on the road, at home and wherever they may go.
Making road travel safer for children
The partnership between Spain's family-owned Jané and Sweden's Holmbergs brings together two of Europe's most important regions, with Mediterranean design and Scandinavian engineering. Together, we are making road travel safer for children in southern Europe and beyond.
Although Jané and Holmbergs have been working together for a long time, our partnership really ramped up over the last five years when Jané Concord – the division of Jané that makes child car seats – started using Holmbergs Multifunctional Isofix Arms in their car seats.
Explore the Jané offer further at YouTube, Instagram and Facebook.
Cutting costs and lowering risk
Jané Concord recently released one of their most innovative seats: Groowy. It keeps your child safe as they grow from 60 to 150 cm and it can face either rearwards or forwards in a vehicle. When the designers at Jané Concord were looking for ways to integrate an Isofix solution into the Groowy seat, they chose Holmbergs Multifunctional Isofix Arms, which come prepared as an out-of-the-box solution that car seat manufacturers can integrate into their design with minimal engineering.
Not only were the Holmbergs Multifunctional Isofix Arms a good fit for the Groowy seat, they actually saved Jané Concord development time and costs because they didn't need to engineer and manufacture their own IsoFix solution.
Holmbergs also provides the harness components for Groowy and the Groowy + Nest seat, like the straps, buckles and adjusters.
"​​It is a pleasure to work with professionals and people as good as the Holmbergs Safety System team. Besides, from the cooperation of two companies with so much history and dedication to child safety, only good things can come out of it."

Joan Forrellad, Jané Concord Product Development Manager
We completely agree with Joan. In fact, our partnership has spawned some of the safest child car seats on the market in Europe.
At the second edition of Eurotest 2021, the Groowy + Nest car seat was awarded 3 Stars. This makes it the first i-Size car seat for use from birth up to 150 cm to obtain the best rating in its category in the entire history of Eurotest, which has some of the strictest testing standards in the world.
In 2020, the Groowy car seat won a bronze Delta Award from the Industrial Design Association.
Innovating to save lives
In their quest to create the safest car seats for children, Jané Concord is always willing to try new innovations. One of their newest seats, the Ikonic R car seat, uses Holmbergs RollFix™ technology (in addition to the Holmbergs Multifunctional Isofix Arms) to help parents and caregivers ensure their babies and infants are fitted snugly into the seat.
The specially designed Holmbergs RollFix™ retractors gently and continuously pull on the harness straps of the Ikonic R car seat to eliminate slack in the straps, which is one of the biggest dangers for children in vehicles.
Jané Concord has also started to take advantage of Holmbergs Safety Textiles, with some of their Transformer iTech car seats now using Safety Textiles produced in our Romanian textile plant. The Transformer iTech seat is an i-Size car seat for children from 100 to 150 cm tall.
Unlimited testing capacity
One of the best aspects of our partnership with Jané Concord is that this iconic Spanish brand has its own test facility, the Jané Crash Test Research Center, located in its factory just outside Barcelona.
When Jané Concord and Holmbergs develop a seat together, we are able to crash test it in the only private crash tunnel in Spain. Having this crash tunnel at their disposal is how Jané Concord is able to provide the most tested seats on the market with the strictest certification in Europe.
We are phenomenally proud of our continued partnership with Jané Concord to keep bringing the safest possible child car seats to market in Europe and help keep European children safe on the roads.
Related pages>
Explore some of the solutions that help make Jané world-leading in safety.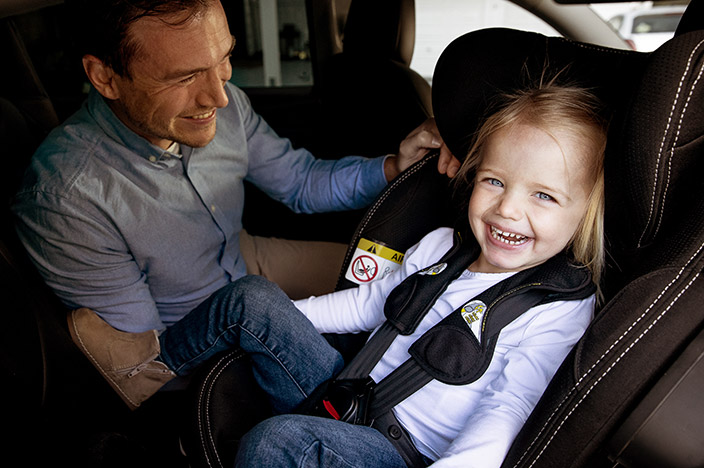 Holmbergs RollFix™
Our slack reducing innovation that prevents straps from becoming loose.
Holmbergs RollFix™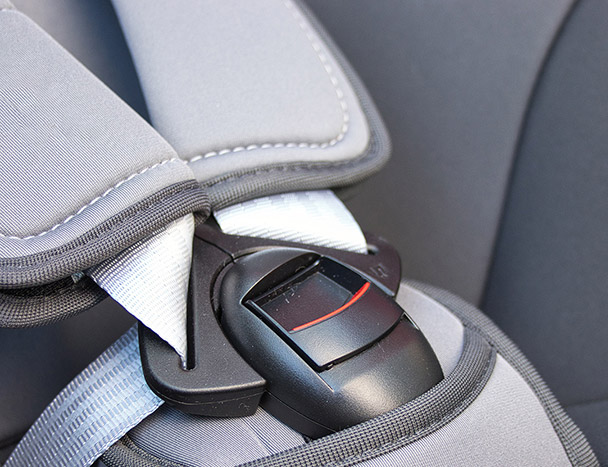 Harness systems
Completely customizable to customer specifications, our harness systems can be found in just about every car seat in the world.
Harness systems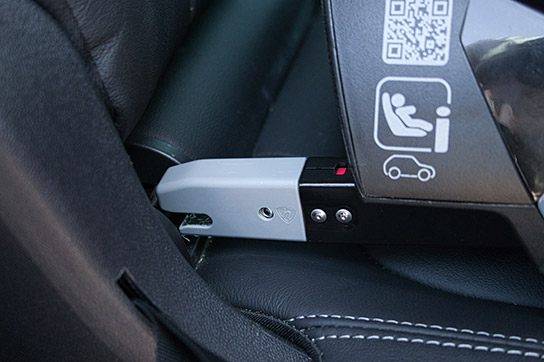 Isofix and LATCH
Multifunctional, off-the-shelf solutions that integrates into the design of your child car seat.
Isofix and LATCH