It takes two to tango
Sometimes 1 + 1 equals more than just 2. When two high-end quality brands meet, it can only mean success. That's what happens when Holmbergs "Swedish for Safety" and Peg Perego "Italian for Design & Safety" collaborate.
Decades of trust
They've been a trusted brand in Italy for more than 70 years. Peg Perego, who started their journey in 1949, producing high-end juvenile products, entered the child safety business in the beginning of the year 2000. They further developed their focus on creating trusted products for our youngest family members daily life into creating products that saves lives every day. To ensure that every product holds the expected standard, they have all their processes under the same roof, design, engineering, and manufacturing, making them an all-Italian company.
A network of quality
One key success for producing "high-end" quality products is a close cooperation with sub-suppliers and partners. One of those suppliers are Holmbergs.
"We can always rely on Holmbergs as a high-quality partner for the safety mission critical systems."

Andrea Agrati, Director, Child Safety at Peg Perego
Holmbergs to the rescue
Peg Perego's cooperation with Holmbergs began in 2013. There was a recall in the industry that affected all the major child car seat manufacturers. In May 2013, Peg Perego got the very good news they were the test winners with their, at the time, new child car seat Primo Viaggio. Production of the same car seat was scheduled to start in June that same year.
"We had a problem. Because of the recall we could not start the production as planned. While looking for a solution we were introduced to Holmbergs, who quickly became our new supplier of safety critical parts needed in the production. Without Holmbergs stepping in with such short notice, we would not have been able to start production of that test winner product. We still produce that same product, and to this day we have sold approximately half a million car seats of this model" tells Andrea.
The best of the best
Working with products for different parts of the world gives Peg Perego a chance to cherry-pick the very best from each product and market. It gives the opportunity to use good features from one market and apply them to another, and vice versa. For Peg Perego, to apply learnings into innovation is also a key factor.
"That's why we are so attached to Holmbergs, as they have proven to be a trustable innovative partner, far more proactive than other players on the market. We like partners that are proactive and use their own expertise to always improve and continue innovate new things. They know the products and our applications. Holmbergs new lightweight Isofix arm is a good example of that. That is a great piece of engineering" says Andrea.
Proof of success
The future is looking bright for Peg Perego. A while back they signed a deal with Fiat to produce a Fiat 500 collection of child car seats. The seat was one of the best-selling models in Italy with the same fabric and liners as in the Fiat 500 vehicle. On top of that, the fabric was made out from plastic bottles.
"As mentioned earlier, cooperating with first class partners gives an opportunity to create unique combinations. It is important to us to create that family feeling with our business partners, to make them a part of our DNA", concludes Andrea, and we could not agree more.
Related pages>
As a leader in vehicle safety for children, Holmbergs loves to share what we've learned over the several decades we've been at the top. Explore some of our solutions below: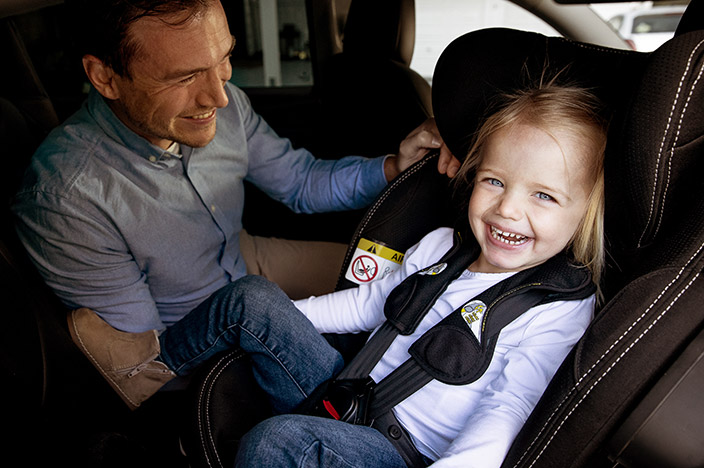 Holmbergs RollFix™
Our slack reducing innovation that prevents straps from becoming loose.
Holmbergs RollFix™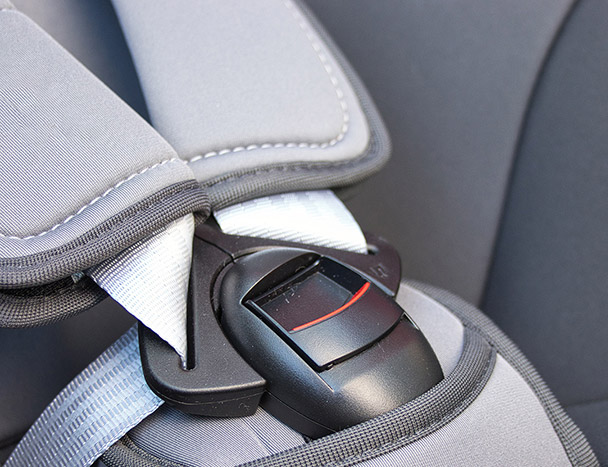 Harness systems
Completely customizable to customer specifications, our harness systems can be found in just about every car seat in the world.
Harness systems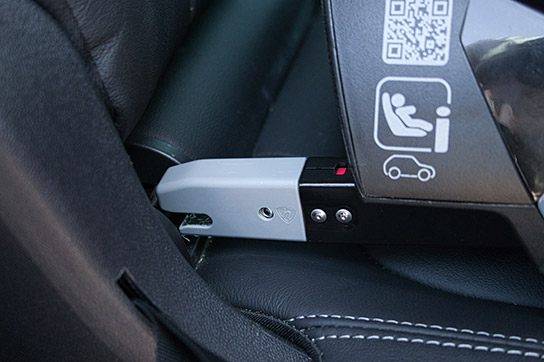 IsoFix and LATCH
Multifunctional, off-the-shelf solutions that integrates into the design of your child car seat.
IsoFix and LATCH