Holmbergs Safety Solutions
Holmbergs Safety Textiles.
We've got you covered.
With Holmbergs cover kits, it's possible to be safe and look good. Whether it's child car seats, strollers, baby carriers or commercial vehicle seats, Holmbergs has you covered.
Whatever you need printed on your covers, we can accommodate you with water-based ink so your covers are completely safe for whoever uses them. No order is too big or too small. Holmbergs lets your customers look good while staying safe.
Contact us
Holmbergs safety covers
Look sharp, stay safe>
Whether you want wild colors, subdued tones or all over animal prints, Holmbergs has the team and the expertise to make it happen.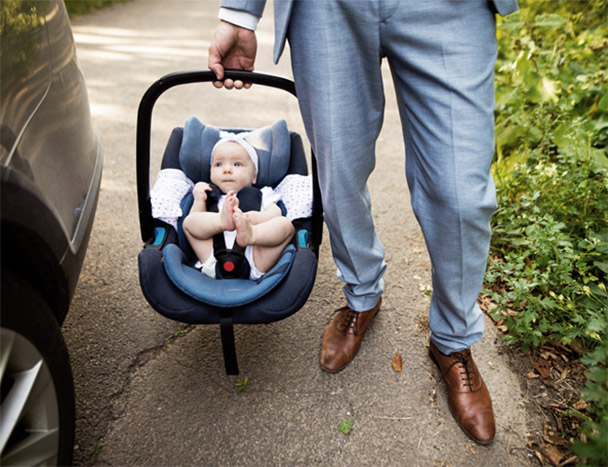 Bespoke covers
Holmbergs works with you to design and deliver the exact cover kits you need.
Our child safety covers include the padding for the car seat and the textiles in your choice of print.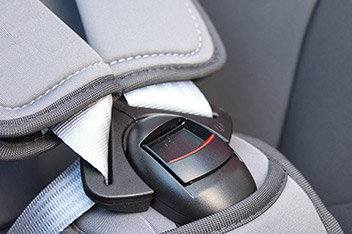 Cost and time savings
Holmbergs is flexible and fast when it comes to fulfilling orders for covers.
3 days to confirm your product order
4 weeks from design finalization to order fulfillment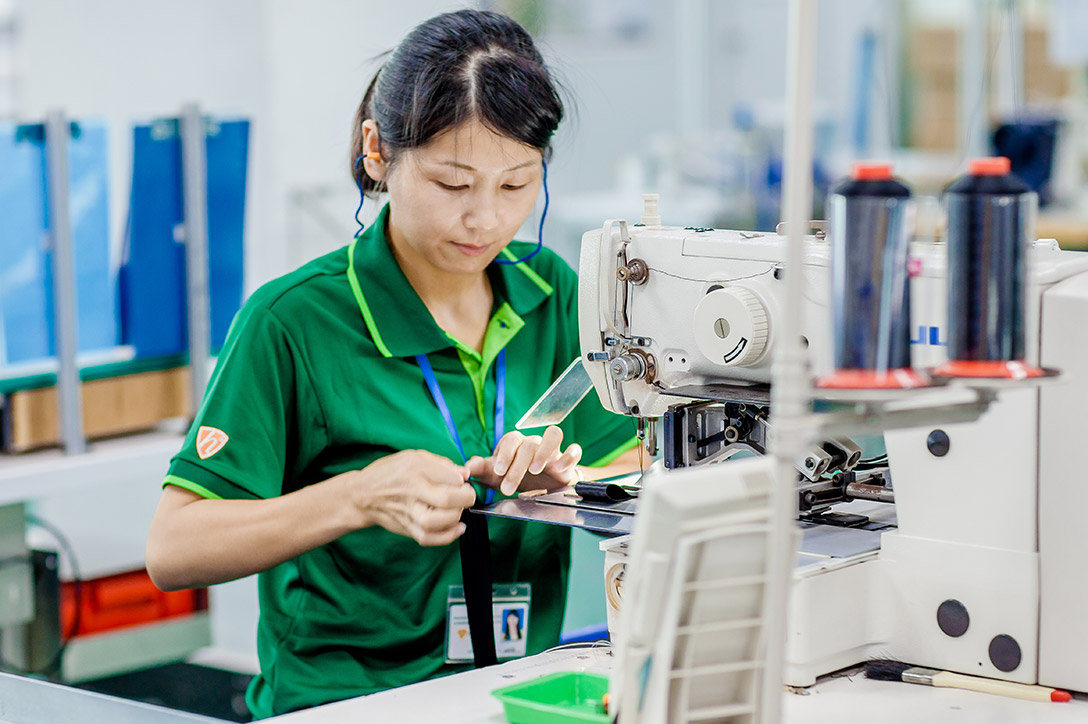 Order flexibility
Our smallest order size is 1 unit and our biggest order size is infinite. But, you probably won't need that many.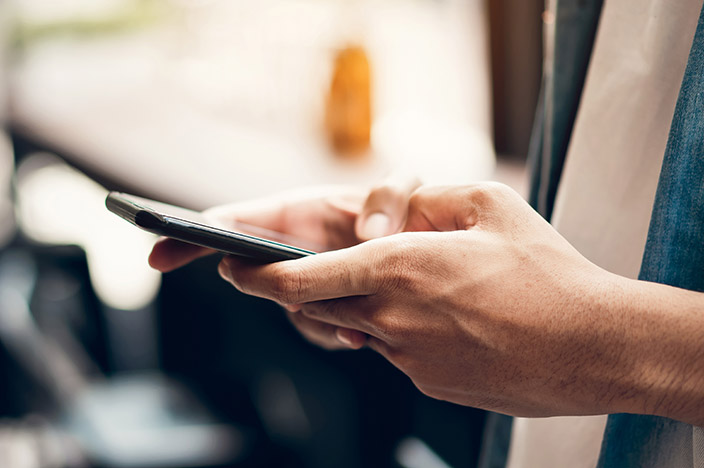 Global support
Holmbergs is an international brand and we have over 550 safety textile experts and support staff ready to fulfill your order.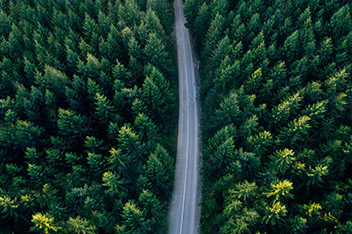 Sustainable solutions
We use 100% water-based ink, 100% reusable packaging, we recycle as much as possible and we eliminate as much waste as we can.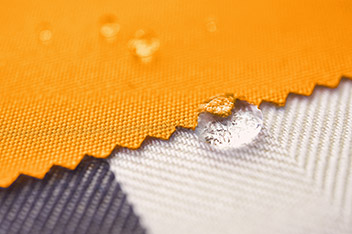 Ultimate convenience
Because Holmbergs manufactures entire safety systems, we can take care of your safety system needs and your safety cover needs all in one go.
Holmbergs safety covers and safety textiles
Safety is dynamic. Our safety systems involve multiple parts that all have to work together. We believe the aesthetics of a safety system are equally important.
Be safe and look good while doing it.
Quality printing
Safety cover details
Our child safety and occupant safety covers consist of the highest quality materials and padding. Child car seats, vehicle occupant seats, strollers and baby carriers; whatever your printing and safety textiles needs, Holmbergs has you covered.
Our strict quality control processes guarantee that the material we use is certified by each fabric producer. Approximately 10% of the staff in our safety textiles department is dedicated to quality control. That means your customers enjoy consistently high quality in your products.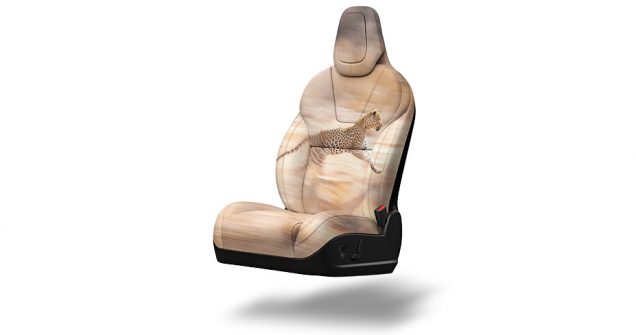 Safety should be comfortable. In a Holmbergs safety system, children and adults alike enjoy maximum comfort thanks to the high-quality padding and pillows we use. Little ones are kept comfy with shoulder pads, head and seat pillows, newborn inlays and crotch strap protection. Adults enjoy the ride with cozy seat padding, backrests and head rests.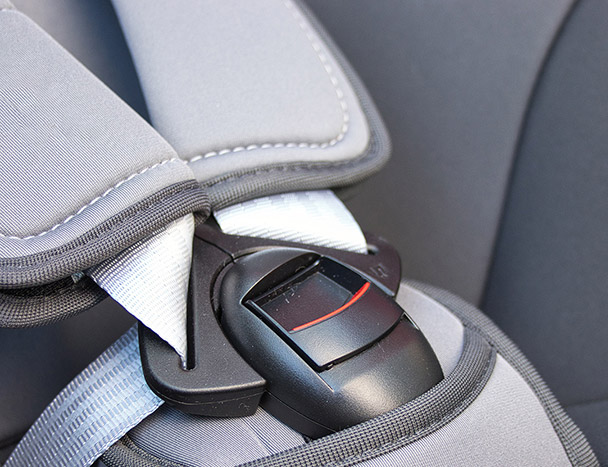 Your products will be as safe for the environment as they are for the people using them when you choose Holmbergs. We use 100% water-based ink for printing and our safety covers comply with OEKO-TEX Confidence in Textiles Standard 100, which means they contain no harmful substances.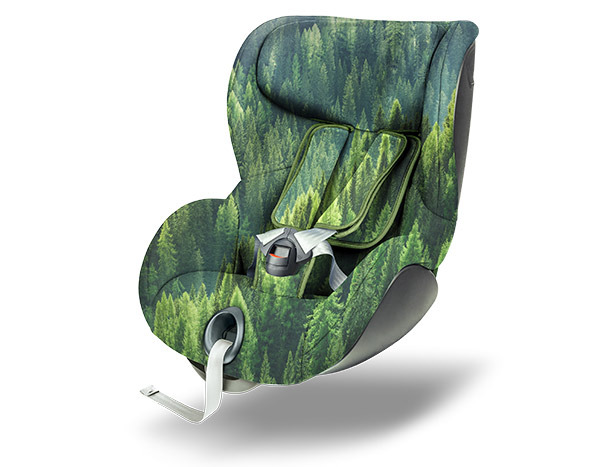 Your branding is a key component to your identity. We'll help you design a safety cover that showcases your brand and keeps your customers comfortable and safe. From on-demand printing and personalization to embroidery or something completely different, we'll work with you to make it look and feel amazing.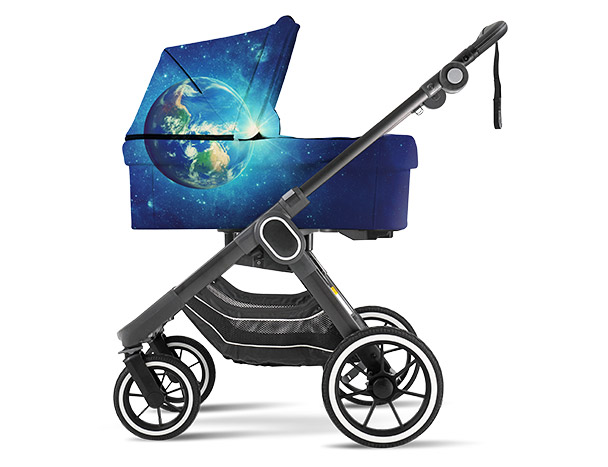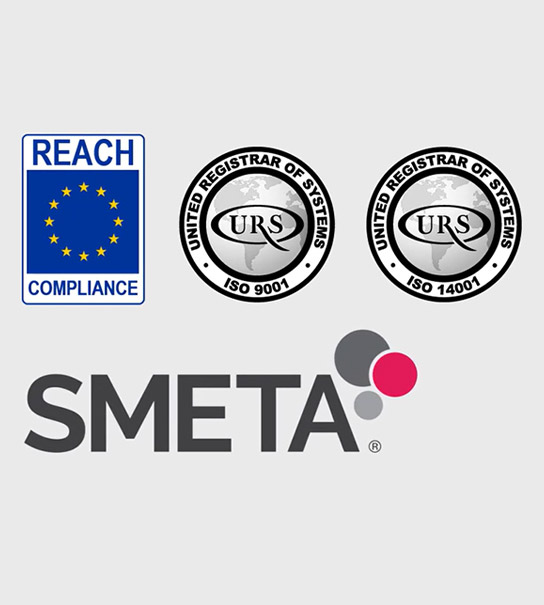 Testing that goes further
Proven quality
Not only do we perform our own rigorous in-house safety testing that goes above and beyond certification requirements, we also invite third-party testers to validate all our findings.
Testing and quality
Beyond safety solutions
Holmbergs safety textiles services>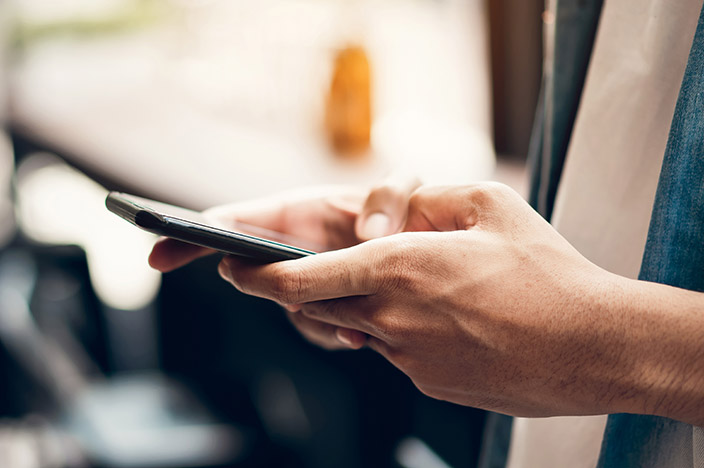 Regional representatives
We want to help you no matter where you are in the world. Holmbergs has regional sales and engineering reps stationed in Europe, North America and Asia to accommodate your safety cover and printing needs worldwide.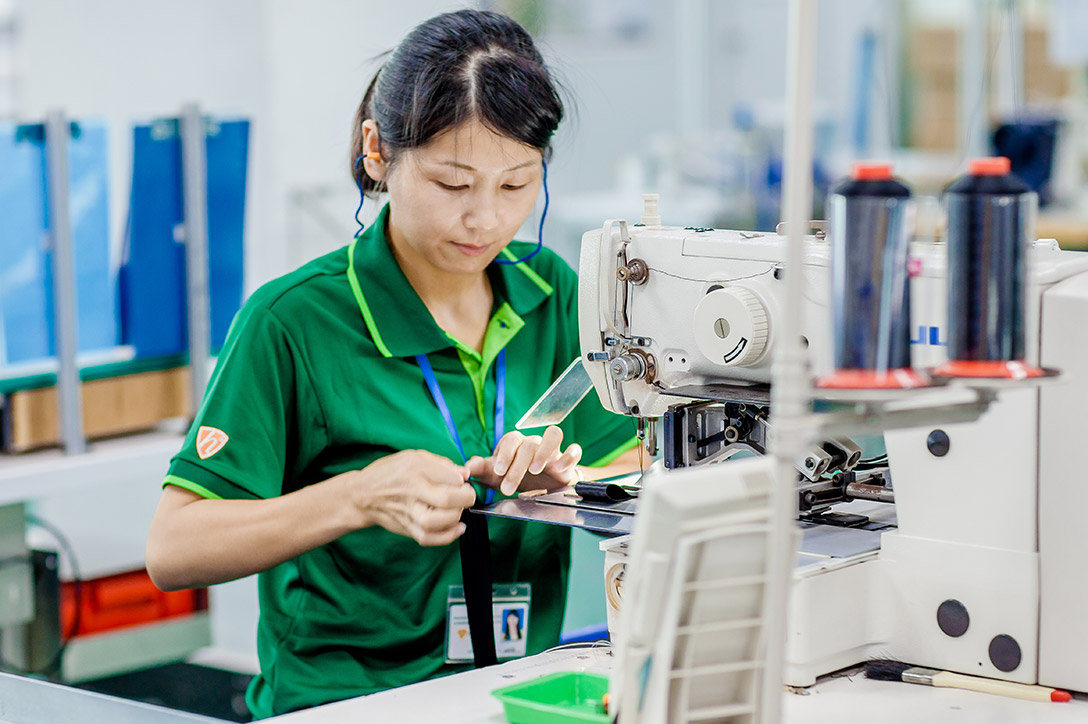 Specialty orders
Our minimum printing order is one. So, if you have special safety cover printing needs, let us know and we can hook you up with a special order no matter what the number is.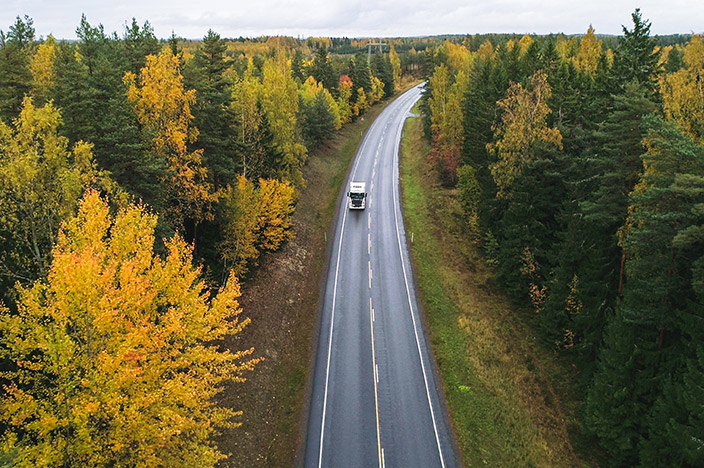 Supply chain support
Because Holmbergs makes safety systems and we make and print safety covers, we can simplify your supply chain by doing it all in one place. Don't deal with multiple companies when you only have to deal with one (and that one is the best).
Call or email us>
We're always happy to talk.
Customization
Endless variety>
When it comes to printing and designing child safety covers and occupant safety covers, the choices are virtually limitless. You tell us what you need and we work with you to make it happen quickly and efficiently.
We provide car seat covers, stroller covers, baby carrier textiles, seat covers and all necessary padding.
Recommended pages>
Like any good protector, we love sharing our knowledge so we can keep as many people safe as possible. Check out these pages to learn all about how you can keep your loved ones safer.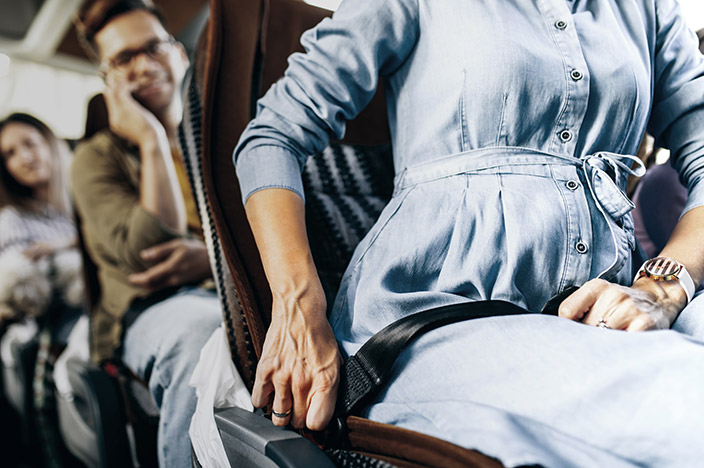 Seat belt systems
Holmbergs seat belts for commercial, agricultural, construction and other speciality vehicles keep drivers and passengers secure as they travel and…
Seat belts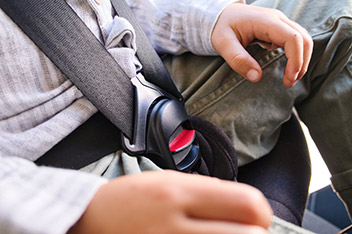 Harness systems
When it comes to securing children in their car seats, our infant and toddler harnesses are second to none.
Harness Systems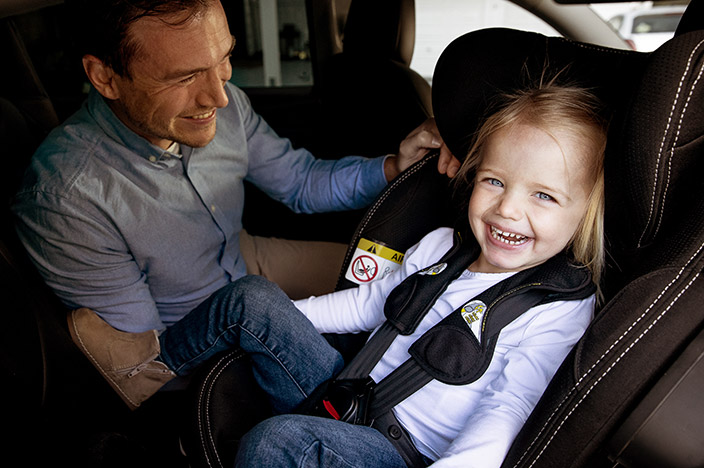 Holmbergs RollFix™
The true benefit of using Holmbergs RollFix™ technology in your child car seats is the increased safety it provides.
Holmbergs RollFix™