Making road travel accessible to everyone
Tribus has a mission to make road travel accessible and safe for everyone and Holmbergs is honored to be a part of this journey. Since their inception in 1998, Tribus has placed a high priority on innovation in the name of mobility and safety, providing flooring and seating systems that allow for both passenger seating, and wheelchair accessibility, if required.
Safer mobility, for everyone
Together, Tribus and Holmbergs have formed a vital safety partnership that enables thousands of European wheelchair users to freely move around and enjoy everything life has to offer in a safe and comfortable way.
We share the same values as Tribus; to make travel safer and more comfortable for everyone.
Learn more about Tribus at their social media channels, LinkedIn, YouTube and Facebook.
Lightweight accessibility
In an effort to make wheelchair accessible vans and other mobility vehicles more cost-efficient and environmentally friendly, Tribus launched their new lightweight flooring system, TriflexAIR 2.0, which uses TriflexAIR M1 folding seats, the lightest available M1 folding seats in the world. In fact, the TriflexAIR 2.0 is up to 70 kg lighter than their previous flooring system.
To keep the seats light, yet safe, Tribus approached Holmbergs about adapting our standard 3-point seat belts for the special lightweight seats in the TriflexAIR 2.0 system. The seats had to be able to easily fold up and move out of the way when the space was needed for a wheelchair. But, they also had to be just as safe to use for passengers as a regular, non-folding seat, and they had to accommodate child car seats, if necessary.
After receiving 3D drawings of the flooring and seating system from Tribus, the Holmbergs occupant safety engineering department suggested the best options and together with Tribus, we tested the Holmbergs seat belts with the Tribus system.
This included performing tests with the MPA University of Stuttgart testing facility where we conducted tests that conform with Regulation No. 16 of the European Economic Commission. In these types of tests, the seat belts have to be artificially aged, and they include dynamic crash testing.
"When designing the TriflexAIR seating system, our twin goals were to make it as light and as safe as possible," said Eric van Vliet, Manager of Innovation and Engineering at Tribus. Now, the TriflexAIR Seats are light weight, can easily fold and turn, and are safe for passengers. The seat belts are integrated directly into the seats, which also include an IsoFix attachment point for child car seats.
Thanks to the lightweight design of the TriflexAIR Seats it provides fuel savings for the vehicle owner, and thus makes it more environmentally friendly than heavier seating systems.
"Holmbergs worked with us to adapt their seat belts and their wheelchair floor anchors to suit our needs and together we tested the entire system to make sure it surpassed all safety requirements. We want every wheelchair user to be able to enjoy road travel safely and conveniently and we're pleased the TriflexAIR system provides that"

Eric van Vliet, Manager of Innovation and Engineering at Tribus
Holmbergs provide thousands of seatbelts to Tribus every year, along with floor integrated wheelchair and passenger restraint systems.
The Tribus and Holmbergs partnership is one born of the desire to make the world a more equitable place and we look forward to continuing our partnership with Tribus into the future.
Related pages>
Explore some of the solutions that help make Tribus world-leading in safety.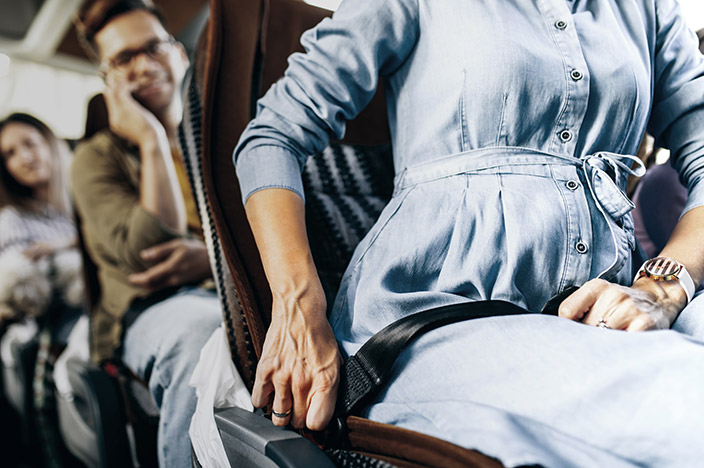 Seat belts
Holmbergs seat belts for commercial, agricultural, construction and other speciality vehicles keep drivers and passengers secure.
Seat belts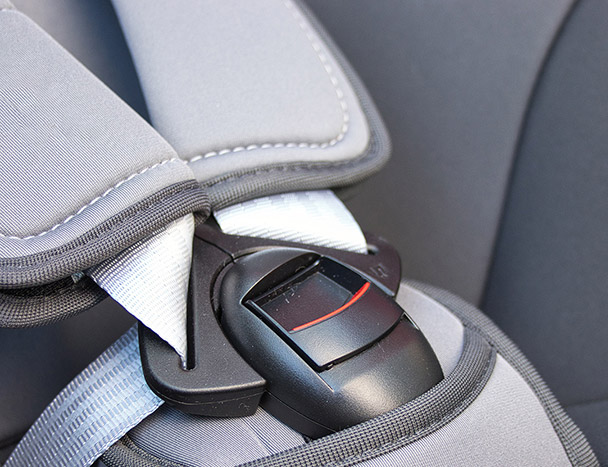 Harness systems
Completely customizable to customer specifications, our harness systems can be found in just about every car seat in the world.
Harness systems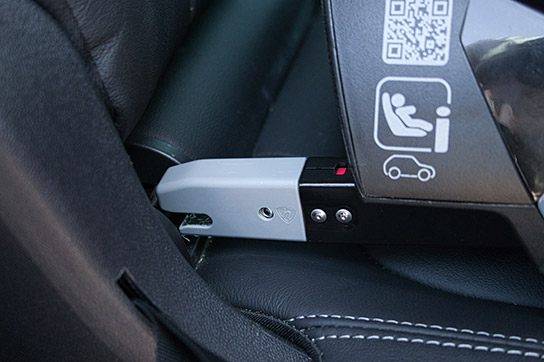 IsoFix and LATCH
Multifunctional, off-the-shelf solutions that integrates into the design of your child car seat.
IsoFix and LATCH